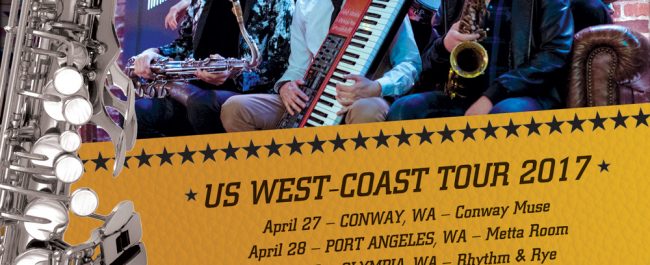 Eli Bennett to Tour U.S. West Coast in 7-show tour with BaZOOka Picnic!
April 18, 2017 (Vancouver, BC) – Eli Bennett will be featured with Vancouver jazz-funk group "BaZOOka Picnic" on a 7-show U.S. West Coast tour from April 27-May 5th!  BaZOOka Picnic will be performing at the following venues:
April 27 – CONWAY, WA – Conway Muse
April 28 – PORT ANGELES, WA – Metta Room
April 29 – OLYMPIA, WA – Rhythm & Rye
May 2 – SEATTLE, WA – Nectar Lounge
May 3 – BEND, OR – Volcanic Theatre
May 4 – EUGENE, OR – The Jazz Station
May 5 – COTTAGE GROVE, OR – Axe & Fiddle
Click the venue names above or <a href="https://www.w3schools.com/html/">Here</a> for show information.
This tour has been made possible with the assistance of the BC Arts Council and the Province of British Columbia.